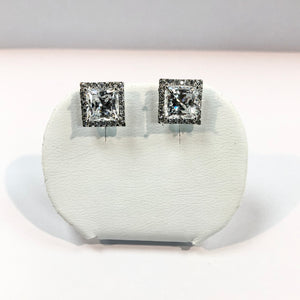 White gold hallmarked 375 stone set white cubic zirconia earrings with butterfly and stem fitting to the back. Double notch on the end of the stem for extra security when wearing the earring. 
5 year Guarantee at Harvey's the Jewellers
Lifetime free of charge cleaning at Harvey's
Earring box included.