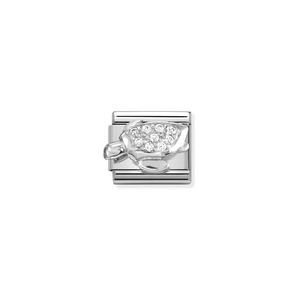 Original Nomination Link for Composable Classic Bracelets in stainless steel and sterling silver and Turtle with white Cubic Zirconia. Let this Turtle Link take you back to your last holiday immersed in Nature and help you to start dreaming of the next one.
Complete with Branded Nomination Gift Pouch and Packaging.
Free application of charms inside Harvey's The Jeweller's and free bracelet cleaning.