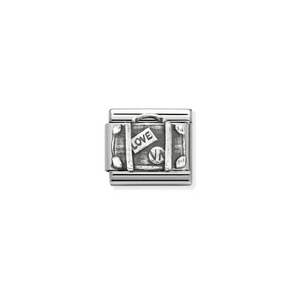 Original Nomination Link for Composable Classic Bracelets in stainless steel and sterling silver with oxidised vintage effect with Suitcase symbol. This is the perfect Link for the born traveller, who would live from a suitcase if given the chance, ready for the next departure, the next adventure.
Complete with Branded Nomination Gift Pouch and Packaging.
Free application of charms inside Harvey's The Jeweller's and free bracelet cleaning.