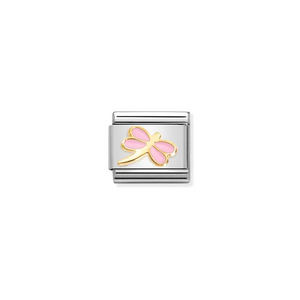 Original Nomination Classic Link in stainless steel and 18K yellow gold with Dragonfly symbol with Pink enamel.  The Dragonfly Link is the perfect gift for the Nature lover - choose your favourite colour.
Complete with Branded Nomination Gift Pouch and Packaging.
Free application of charms inside Harvey's The Jeweller's and free bracelet cleaning.