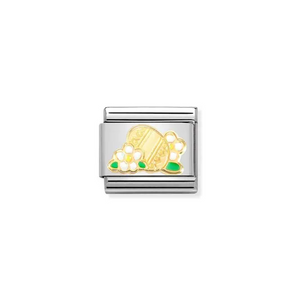 Original Nomination Classic Link in stainless steel and 18K yellow gold with coloured enamel with Easter egg with Flowers symbol. This irresistible Link from the new edition of the Composable ClassicGold Collection is a must have add on to your bracelet this season!
Complete with Branded Nomination Gift Pouch and Packaging.
Free application of charms inside Harvey's The Jeweller's and free bracelet cleaning.